1. Click the Start Menu and search for "Remote Desktop Connection". Open the application found in the results.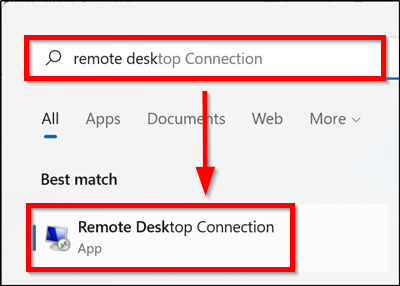 2. Enter your computer name provided to you by IT and then click Connect.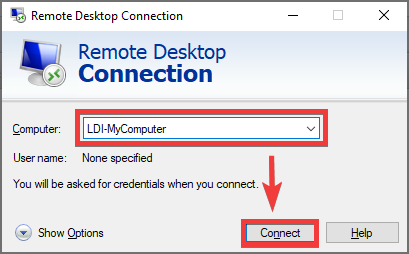 3. Enter your password and click OK button.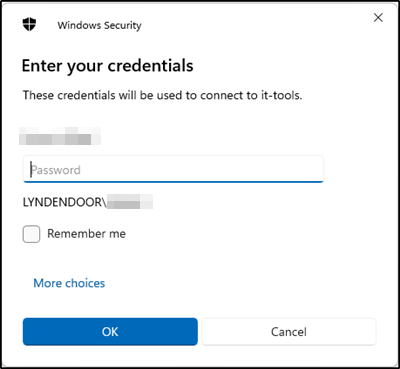 Note: Continue through any certificate warnings you may receive.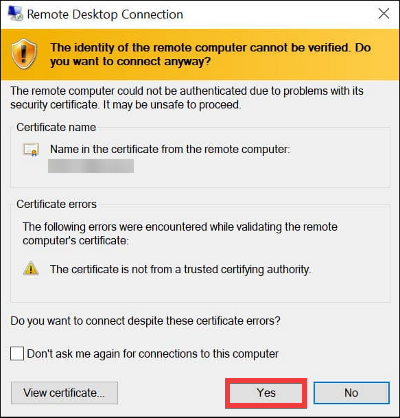 5. Remote desktop session will be established and you'll be logged in under your own username.
Note: If you'd like to utilize multiple monitors for the remote session, in step 2, select Show Options. Click the Display tab. Select "use all my monitors for the remote session".