This dialog provides the Admin with tools and settings for the platform. While most of the options and fields are related to the ILT generator for onboarding, the settings dialog is also where user permissions are set.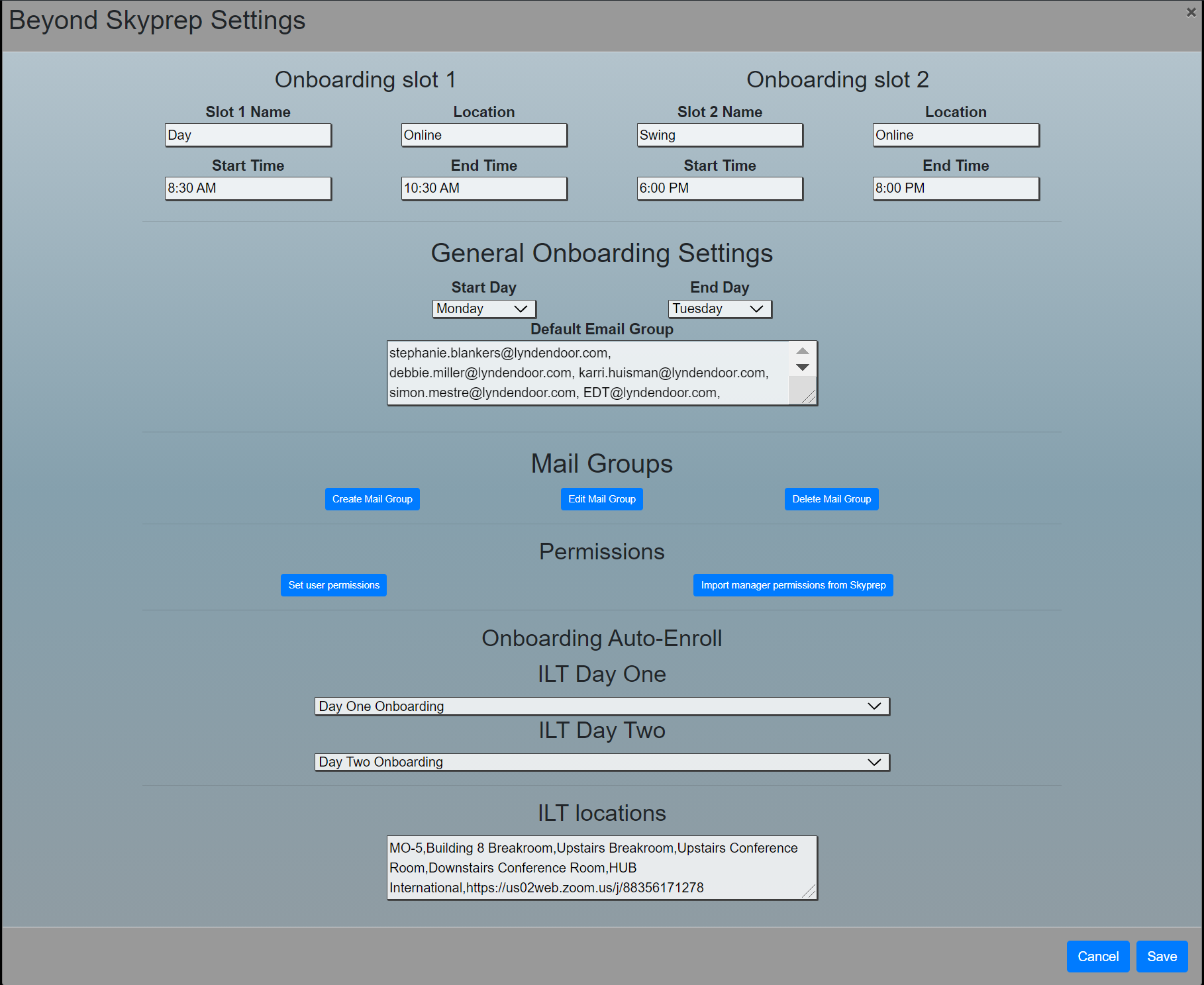 The settings categories are:
Onboarding slots

Slot: Name of the class displayed on menus
Location: Physical location where the class is held
Start: Start Time

Onboarding General settings

Start and End: The first and last days of the classes
Default Email Group: A list of emails of people who will always be notified when there is an onboarding class coming up and everyone who is in it. Onboarding notification emails are always sent on 3pm the preceding Friday.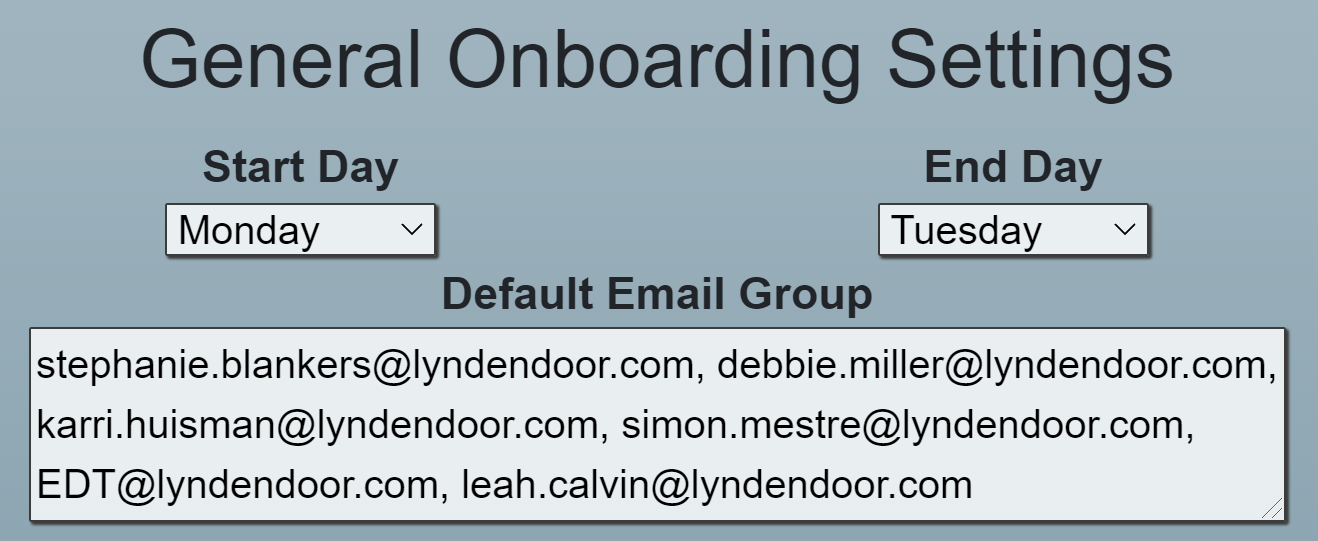 For a more detailed explanation of Mail Groups, please click this link: Beyond Skyprep/Automation Mail Groups
A basic overview:
Mail Groups

Create Mail Group

Enter a name for the group
Choose a Company
Select a department or departments (hold

ctrl

to select multiple)
Enter a list of email addresses to be notified when a user is scheduled to attend an upcoming onboarding.

View/edit Mail Group

Admins can choose from a list of previously created groups and edit them if necessary.

Delete Mail Group

Permanently delete a Mail group
This dialog is where Admins can assign permissions to users. By typing in a users email, the system will look up the user and display their current permissions in the check boxes. Checking a box enables that permission for the user. Import manager permissions from Skyprep does exactly what it says. If someone is already a manager on Skyprep, they will become one on Beyond Skyprep as well.


Admin selects the ILT for each onboarding day. This is used if the system needs to create ILTs on Fridays so it knows what ILTs to create. These would only change if new ILTs are created.